Day 10 of this awesome event and EOB would LOVE your feedback. If you've purchased anything from EOB, we'd love a review from you!
The best part is, if you review us, we will give you a single design, absolutely free. No strings. No catch. No purchase necessary.
Here's how to join:
Leave a review on the EOB site at https://www.embroideryonballs.com/shop/reviews/
Notify us that you've left a review and when we post it, you'll get an email with your design!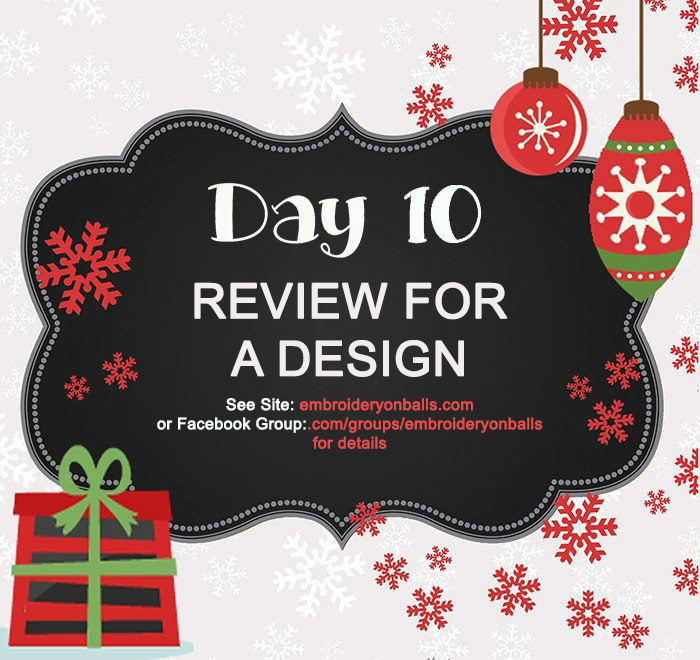 That's it! Yeah it's that easy!